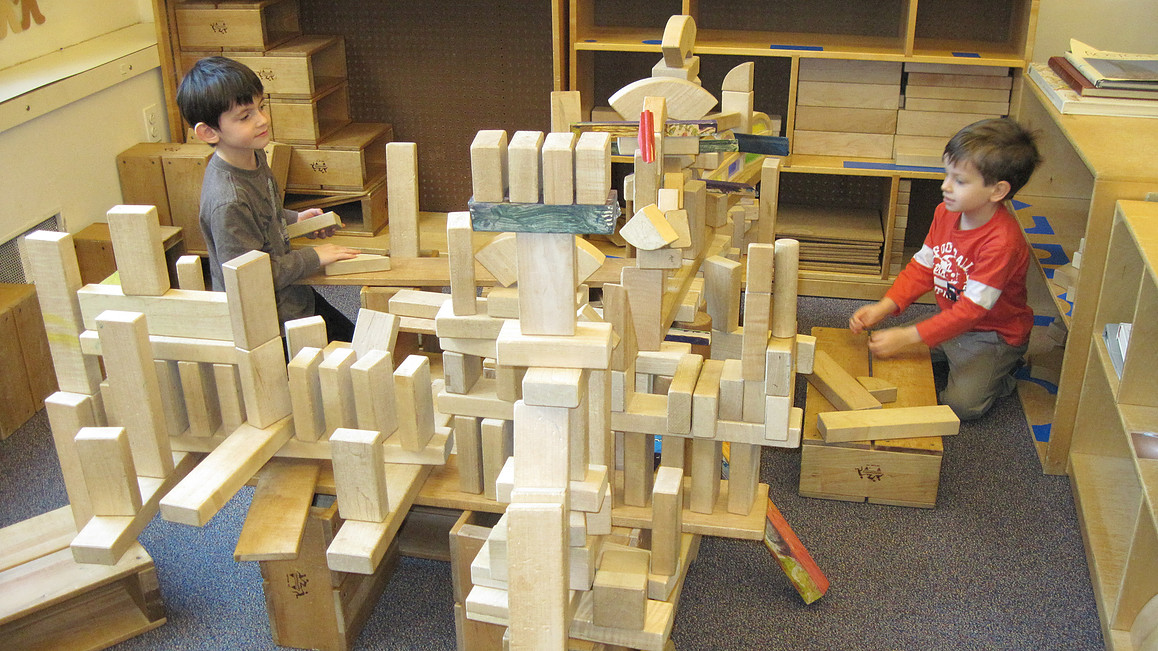 Secular Curriculum
All areas of learning, including language arts, S.T.E.M. (science, technology, engineering and math), music, movement and art are integrated into the students' daily experience.
The environment is organized around interest areas that support the learning process. Shared and cooperative learning are encouraged. Children are free to learn through work and play in a thoughtfully designed classroom full of rich and varied materials.
Judaic Curriculum
We seamlessly integrate Judaics into our daily routine and learning, establishing the building blocks of the children's Jewish identity and providing them with an awareness of their Jewish heritage.
We emphasize Jewish values in our relationships and involve our students in tzedakah and social action activities throughout the year.
We celebrate Jewish holidays, welcome Shabbat into the community on Fridays with our school-wide "Shabbat Sing," engage the children in Torah study and integrate the Hebrew language into our daily routines.
Click here to learn more on our Judaic Curriculum.